Welcome to the unofficial alternate universe wiki website dedicated to DreamWorks Pictures and DreamWorks Animation, alongside with their assets and works.
As many of you DreamWorks fans already know in our reality that both studios were founded in 1994 by entertainment legends Steven Spielberg, Jeffrey Katzenberg and David Geffen, but just imagine this: what if DreamWorks Pictures was founded in 1934, starting as an animation studio and later expanding into an whole film production studio, a similar case to The Walt Disney Company?
Well, this is why this wiki was created to find out by imagine for ourselves creatively. So explore and learn everything about DreamWorks, both existing and AU alike
Note: This is based on the AU theory idea that posted at Ideas Wika, since May 2, 2018, until June 10, 2020 where all are removed. But luckily, everything that posted is saved to be add on this Wikia. Another note is this article is in currently work in progress, so it would be so nice if someone else could help join by expanding it, if they please do.
JOIN THIS WIKI
You're welcome to be invited by joining in this wiki by contributing and helping with articles related to this topic, by creating, editing and expanding, only you need to follow the
rules on this page, by clicking here
before you're capable to do so.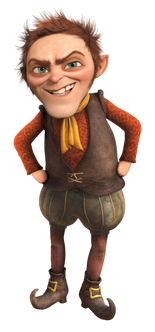 Hav'a nice day!
FRANCHISES
Learn about DreamWorks' franchises (both AU and existing alike)

STUDIOS AND ASSETS
Learn more about the DreamWorks Studios and its assets

External links
[
]
WIKIPEDIA
Here are the links from Wikipedia to give you real information and details about both DreamWorks Pictures and DreamWorks Animation.
Note: The articles of existing contents in those sites related to this topic are used here.
---
Need help building out this community?
You can also be part of the larger Fandom family of communities. Visit Fandom's Community Central!
Community Founders: Write a good and paragraph-length description for your welcome section about your topic. Let your readers know what your topic is about and add some general information about it. Then you should visit the admin dashboard for more tips.